Data urodzenia: 19 kwietnia 1962 roku w Sutton Coldfield
Waga Startowa: 112kg (Olympia 1992)-123kg(Olympia 1997)
Wzrost: 178 cm
Klatka: 145cm
Biceps: 53cm
Pas: 90cm
Udo: 93cm
Przedramie: 46cm
Łydka: 55cm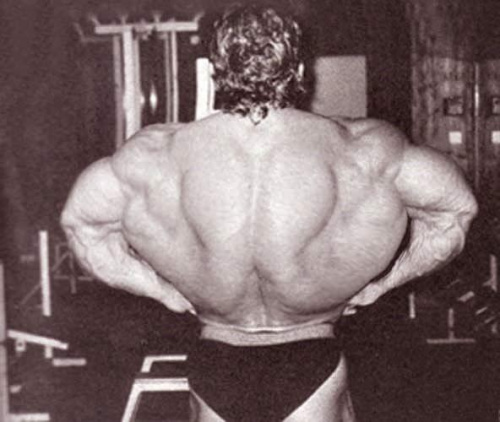 Dorian Andrew Mientjez Yates urodzony 19 kwietnia 1962 roku w Sutton Coldfield w pobliżu Birmingham w Anglii – zawodowy kulturysta, sześciokrotny zdobywca tytułu Mr. Olympia w latach 1992-1997.Nazywany również "Shadow".
Jako kulturysta zadebiutował w 1988 na Mistrzostwach Wielkiej Brytanii. W 1990 roku zajął drugie miejsce w "Night of Champions" w Nowy Jork.
Następny wielki sukces to zajęcie drugiego miejsce w zawodach Mr Olympia w roku 1991, gdzie został pokonany przez odchodzącego na emeryture sportową legendy Lee Haney'a. Od tej pory zaczęła się dominacja Doriana. Zdobył sześć tytułów Mr. Olympia w latach 92-97. Niektóre trofea wygrywał kontrowersyjnie, ponieważ miał liczne kontuzje (zerwany biceps i triceps) które deformowały jego sylwetkę. Właśnie te urazy doprowadziły go do zakończenia zawodowej kariery.
1993 napisał autobiografię zatytułowaną "Blood and Guts". W roku 1996r. ukazał się film o tym samym tytule zawierający jego typowy tygodniowy trening. W 1998r. został współautorem książki "A Warrior's Story" w której opisał swoją drogę kariery zawodowej.
Dorian Yates odznaczał się potężnymi mięśniami pleców dzięki temu deklasował rywali, szerokimi barkami i gęstą masą mięśniową. Był znany z hardcorowego treningu.
Jego treningi nie zawierały dużej liczby serii. Potrzebował jednej lub dwóch serii wykonywanych do stanu pełnego wyczerpania, aby zwiększać masę mięśni. Jego trening trwał zaledwie 45-60 minut.Pilnie przestrzegał okresu regeneracji wierząc że to właśnie odpoczynek jest sukcesem do zwiększania rozmiarów ciała.
Młodość Doriana'a Yatesa
Niewielu wie, że młodość Doriana nie była łatwa. Był zbuntowanym chłopakiem. w Latach siedemdziesiątych Yates należał do grupy pankowców, miał ogoloną głowę nosił martensy i obowiązkowo tatuaże. Duchowym przewodnikiem po tamtych czasach była grupa Sex Pistols i Sid Vicious którą często słuchał. Zwykle nie miał pracy a jeśli ją znalazł był ona dorywcza np: praca w rzeźni lub na budowie.
1981 znalazł się w zakładzie karnym dla nieletnich. Gdzie na miejscowej siłowni zainteresował się nim strażnik więzienny Potter. W poprawczaku pokazał wszystkim, że jest stworzony do kulturystyki. Miłość do tego sportu zapoczątkowała odmianę. Yates postanowił, że kiedy wyjdzie na wolność to uporządkuje swoje życie. Dorian został zwolniony za dobre sprawowanie już po czterech miesiącach, zamiast po sześciu.. Potter powiedział mu: "Ty chłopcze nie pasujesz do tego miejsca. Jesteś inny". Yates o tym wiedział. Wiedział także, że więcej nie wróci za kratki.
Ale zanim rozpoczął karierę kulturysty imał się różnych zajęć. Pracował jako sprzątacz w zakładzie przemysłowym.
W 1983 spotkał swoją przyszła żonę Gebbie Chinn. Wkrótce pobrali się wraz z nadejściem syna Lewisa 1984 roku.
Ważył wtedy 90kg i miał 1,78 wzrostu i postanowił poświecić się kulturystyce i sprawdzić, w jakim stopniu pomoże mu to, że jest "inny". Pomogło mu to, i to bardzo.
Rozkład treningów Dorian'a Yates'a
Dzień 1 Barki, tricpesy
Dzień 2 Grzbiet
Dzień 3 Odpoczynek
Dzień 4 Klatka, bicepsy
Dzień 5 Nogi
Dzień 6 Odpoczynek
Zdobyte Tytuły
1997 Mr. Olympia 1st
1996 Grand Prix England 1st
1996 Grand Prix Germany 1st
1996 Grand Prix Spain 1st
1996 Mr. Olympia 1st
1995 Mr. Olympia 1st
1994 Mr. Olympia 1st
1994 Grand Prix England 1st
1994 Grand Prix Spain 1st
1994 Grand Prix Germany 1st
1993 Mr. Olympia 1st
1992 Grand Prix England
1992 Mr. Olympia 1st
1991 English Grand Prix 1st
1991 Mr. Olympia 2nd
1991 Night of Championships 1st
1990 Night of Champions 2nd
1988 British Championships 1st
1986 EFBB British HW 1st
1985 World Games 7th
1985 Novice West Coast (England) 1st
1984 Mr. Birmingham novice 1st